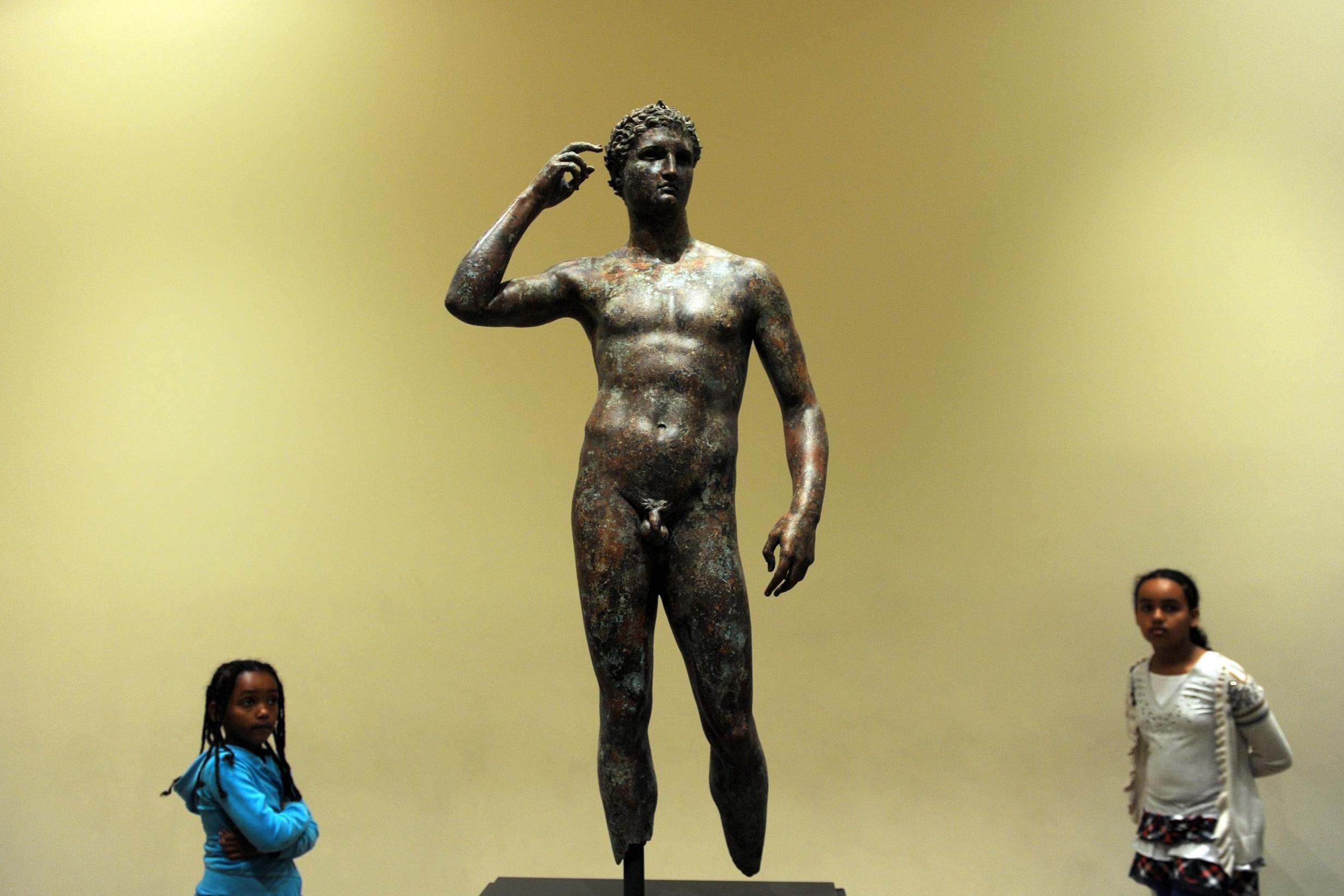 The J. Paul Getty Museum has been ordered to return a 2000-year-old Greek statue to Italy, in the latest development in a long legal fight over the artwork.
Victorious Youth, a nearly life-sized bronze dating from 300 to 100 BC, is one of the highlights of the Getty collection.
An Italian court in Pesaro had ordered it returned in 2010, at the height of Italy's campaign to recover antiquities looted from its territory and sold to museums and private collectors around the globe.
The museum, located in Los Angeles, had appealed the ruling.
Italy's Court of Cassation rejected the appeal outright earlier this week, according to the ANSA news agency.
The Getty Museum has now vowed to assert its right to keep the statue, also known as the Getty Bronze, which was pulled from the sea by fishermen in 1964.
It is attributed to the Greek sculptor Lysippos, of the fourth century BC.
The museum bought it for $4m in 1977 after a series of previous purchases. It has argued that Italy doesn't have a legitimate claim to the artwork.
"The court has not offered any written explanation of the grounds for its decision, which is inconsistent with its holding 50 years ago that there was no evidence of Italian ownership," Getty's vice-president of communications Lisa Lapin told The Guardian in a statement.
Lapin added that the bronze "has never been part of Italy's cultural heritage" and that its "accidental discovery" by Italian citizens doesn't change that assessment.
Italian officials, however, have said the statue was smuggled out of Italy illegally.
They remain determined to recover the artwork.
"It was a very, very long process," Lorenzo d'Ascia, a lawyer who represents the Italian government, told The New York Times, "but we now hope that we will be able to have it in Italy as soon as possible."
AP contributed to this report.