Secure Identity Ledger Corporation (SILC℠) has built a proprietary permissioned blockchain that allows users to navigate around some of the main issues that exist in today's dominant blockchains (Bitcoin, Ethereum, etc.). Using our One Digital ID℠ solution as a primary gateway to our platform, we have addressed key challenges such as scalability, governance, interoperability and shared-security. With a goal of building a trusted decentralized ecosystem in the coming Blockchain Age℠, SILCs mission is to create technical solutions with enterprises in different industries and Blockchain projects that wish to benefit from Blockchain Technology, Artificial Intelligence (AI) and Machine Learning.
Corporate
As Blockchain technology evolves, choosing a company with proven technology is critical to assisting with the evaluation of your corporate needs. Corporations can benefit from a secure, private and trusted platform that offers communication and data storage on the blockchain.
Government
Federal Government consist of an estimated 430 departments, agencies, and sub agencies. All 50 states and the District of Columbia can triple the amount of interactions with various departments that occur on a daily basis. With the use of Artificial Intelligence and Machine Learning, blockchain technology can increase the efficiency and privacy of Government agencies.
Consumer
The consumer market struggles with internet privacy and data integrity. Our One Digital ID℠ utilizes blockchain technology to offers promising solutions to these challenges.
Non-Profit
Trust in Data, Transactions, and Services Delivered, are all key components to operating a successful Non-Profit Organization. Blockchain technology can revolutionize the metrics and authenticity of interactions which will be beneficial to all parties of non-profits.
Benefits of the SILC Blockchain
Our team consists of 60 in-house developers that are proficient in Artificial Intelligence and Machine Learning. Through the development of our ecosystem, we have unlocked doors for various industries to take part in the benefits of Blockchain technology. As innovators, we seek to disrupt industries by utilizing Blockchain technology.
As blockchain use cases grow in scope, scale, and complexity, the need for standardized technologies, platforms, and skillsets becomes critically important to daily operations.
Anouncements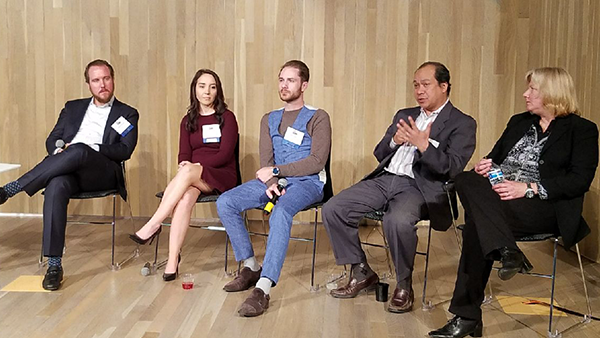 SILC's Danny Lee joins BCBcon as one of the panelist at the Marymount University to have a discussion about "How to Survive and Thrive in the Blockchain Age". BCBcon is a full-day conference focused on blockchain technology and crypto. Which wfeature house 30 thought leading speakers, a showcase of 10 promising blockchain companies, and 300+ […]
See all our news