Last October, Ted Sarandos revealed that his company Netflix intended on spending upwards of $8 bn on content in 2018, with plans to release 80 original films.
"They range anywhere from the million-dollar Sundance hit, all the way up to something on a much larger scale," he told an audience.
The streaming platform has certainly provided, with its slate for the rest of the year boasting the Oscar contender ROMA, the historical epic Outlaw King, and various sentimental family films, such as The Christmas Chronicles.
Join Indpendent Minds
For exclusive articles, events and an advertising-free read for
GBP5.99
EUR6.99
$9.99
a month
Get the best of The Independent
With an Independent Minds subscription for just
GBP5.99
EUR6.99
$9.99
a month
Get the best of The Independent
Without the ads - for just
GBP5.99
EUR6.99
$9.99
a month
Here's everything Netflix currently has prepped for release, including both those films that already releases dates and those yet to have one.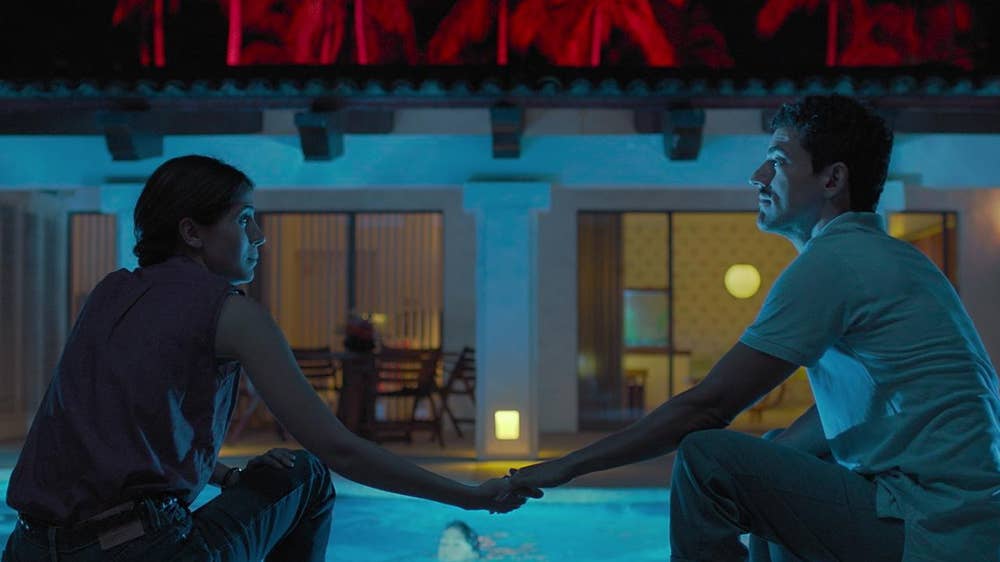 Tiempo compartido - 30 November

Two haunted family men join forces in a destructive crusade to rescue their families from a tropical paradise, after becoming convinced that an American timeshare conglomerate has a sinister plan to take their loved ones away.
A Christmas Prince: The Royal Wedding - 30 November
A year after Amber helped Richard secure the crown, the two are set to tie the knot in a royal Christmas wedding - but their plans are jeopardized when Amber finds herself second-guessing whether or not she's cut out to be queen, and Richard is faced with a political crisis that threatens to tarnish not only the holiday season, but the future of the kingdom.
Mowgli: Legend of the Jungle - 7 December
Acclaimed actor and director Andy Serkis reinvents Rudyard Kipling's beloved masterpiece, in which a boy torn between two worlds accepts his destiny and becomes a legend. Mowgli (Rohan Chand) has never truly belonged in either the wilds of the jungle or the civilized world of man.
Now he must navigate the inherent dangers of each on a journey to discover where he truly belongs. Christian Bale, Cate Blanchett, Benedict Cumberbatch, Andy Serkis, Freida Pinto, Rohan Chand, Matthew Rhys and Naomie Harris lead an all-star cast in this visually spectacular and emotionally moving adventure.
Natale a 5 Stelle - 7 December
Christmas is coming. An Italian political delegation, led by our Premier, is on an official visit to Hungary. In addition to his political commitments, the Premier intends to spend, secretly, a few happy hours in the company of a young member of parliament traveling with the delegation. Everything seems to proceed for the better until the two clumsy lovers find themselves with a mysterious corpse in the suite of the luxurious hotel where they stay.
Dumplin' - 7 December
Dumplin' (Danielle Macdonald) is the plus-size, teenage daughter of a former beauty queen (Jennifer Aniston), who signs up for her mom's pageant as a protest that escalates when other contestants follow her footsteps, revolutionizing the pageant and their small Texas town.
ROMA - 14 December

The most personal project to date from Academy Award-winning director and writer Alfonso Cuaron (Gravity, Children of Men, Y Tu Mama Tambien), ROMA follows Cleo (Yalitza Aparicio), a young domestic worker for a family in the middle-class neighbourhood of Roma in Mexico City. Delivering an artful love letter to the women who raised him, Cuaron draws on his own childhood to create a vivid and emotional portrait of domestic strife and social hierarchy amidst political turmoil of the 1970s.
Cuaron's first project since the groundbreaking Gravity in 2013, ROMA will also be available to watch in cinemas.
Bird Box - 21 December
When a mysterious force decimates the world's population, only one thing is certain: if you see it, you take your life. Facing the unknown, Malorie finds love, hope and a new beginning only for it to unravel. Now she must flee with her two children down a treacherous river to the one place left that may offer sanctuary. But to survive, they'll have to undertake the perilous two-day journey blindfolded.
Academy Award winner Sandra Bullock leads an all-star cast that includes Trevante Rhodes, with Sarah Paulson, and John Malkovich in Bird Box, a compelling new thriller from Academy Award winner Susanne Bier.
Girl - 18 January

With the support of her father, a 15-year-old transgender girl pursues her dream of becoming a professional ballerina. Winner of the Camera d'Or for best first film at this year's Cannes Film Festival as well as the Best Actor Prize for Un Certain Regard.