Though Disney has been methodically working through its older classics of late (in what appears to be an effort to remake its entire canon) one film has instead been given the sequel treatment.
Mary Poppins Returns will add a second chapter to the 1964 film, which won five Academy Awards and starred Julie Andrews as a magical nanny who swoops in to save the dysfunctional Banks family.
Here is everything we know so far about the new film.
Who is in the cast and who are they playing?
Emily Blunt as Mary Poppins: Blunt has earned a reputation as one of the UK's finest talents, thanks to roles in A Quiet Place and The Girl on the Train, but Mary Poppins Returns may prove to be her most ambitious role yet. Stepping into Julie Andrews's formidable shoes, Blunt has promised to deliver a new take on the character - one that still pays tribute to Andrews's performance, but draws more heavily from the version of Poppins we see in PL Travers's source books. "She's a little meaner," Blunt teased.
Join Indpendent Minds
For exclusive articles, events and an advertising-free read for
GBP5.99
EUR6.99
$9.99
a month
Get the best of The Independent
With an Independent Minds subscription for just
GBP5.99
EUR6.99
$9.99
a month
Get the best of The Independent
Without the ads - for just
GBP5.99
EUR6.99
$9.99
a month
Lin-Manuel Miranda as Jack: The adult protege of Burt (played by Dick Van Dyke in the 1964 original), is not a chimney sweep this time, but a "leerie" - a person who rides around on a bicycle with a ladder to light the street lamps of London, then douses them in the morning.
Ben Whishaw as Michael: The grown-up version of Matthew Garber's character from the 1964 film, Michael still lives in the same house on Cherry Tree Lane, and has followed in his father's footsteps by working as a banker at the Fidelity Fiduciary Bank in London. Michael has three children, though it's been implied his wife has recently died, putting the family in a crisis.
Emily Mortimer as Jane: The grown-up version of Karen Dotrice's character from the 1964 film, Jane has inherited her mother's suffragette spirit, working as a union organiser.
Julie Walters as Ellen: Employed as Michael's housekeeper, Ellen will surely find herself involved in Mary's antics.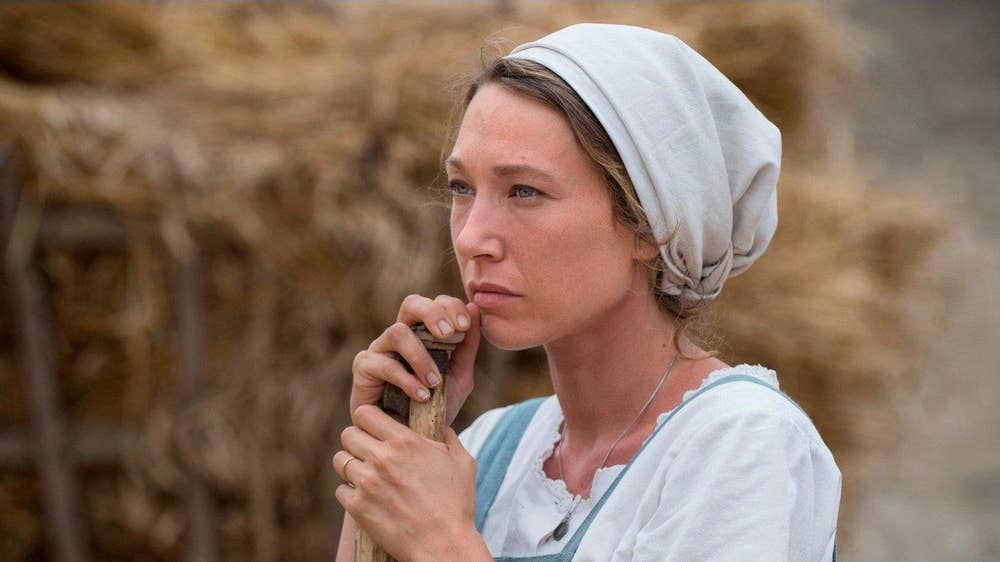 Colin Firth as William Weatherall Wilkins: The new president of Fidelity Fiduciary Bank, previously overseen by Mr Dawes Sr (played by Dick Van Dyke in the 1964 film). He'll be the film's villain.
Angela Lansbury as The Balloon Lady: Her character appeared in P L Travers's original series of books.
Meryl Streep as Topsy: As a nod to the "I Love to Laugh" sequence from the original, Streep has a cameo as the owner of a shop filled with trinkets. There's one quirk: the first Monday of every month, her entire house turns upside down.
Who is returning from the original film?
Dick Van Dyke has made a return appearance, though not as Bert. He instead stars as Mr Dawes Jr, the son of Mr Dawes Sr - another character Van Dyke played in the 1964 film - and chairman of the Fidelity Fiduciary Bank.
Why isn't Julie Andrews in the film?
The original Mary Poppins won't make an appearance in the sequel, as director Rob Marshall explained: "Julie was incredibly gracious, and we talked about it in a very general way but she made it clear right up front. She said, 'This is Emily's show, and I really want it to be Emily's show. I don't want it to be, 'Oh, here comes that Mary Poppins.' I don't want that. I really want her to take this and run with it, because she will be brilliant.'"
The film has Andrews's full approval, however, as Marshall added: "She had known it was in the works, then we said, 'We're doing it,' and she said, 'Oh, thank god.' Then we said, 'And we're thinking of Emily Blunt,' and she just threw her hands up in the air and said yes. I think a lot of people feel that way about Emily's work."
What's the story?
The film, directed and produced by Rob Marshall, best known for Chicago and Into the Woods, brings the story forward to the era of the Great Depression, with a now grown-up Jane and Michael Banks living in their old house. After the death of Michael's wife leaves him as a single father to three children, and throws their world into chaos, the Banks's former nanny makes a return visit, with the help of lamplighter Jack.
While 1964's Mary Poppins draws mainly from the first book in P L Travers's eight-part Mary Poppins series, the sequel focuses on an original story, which draws elements from several of the books.
Blunt has said she hopes the film will be a "great unifier" for today's troubled political times. The actor added: "This is what the world needs. You can feel the acrimony and the bitterness and here's the opportunity for hope to reappear literally from the skies."
Will there be songs?
Mary Poppins Returns is an all-out musical, including new songs written by Marc Shaiman and Scott Wittman, best known for the Broadway musicals Hairspray and Charlie and the Chocolate Factory, and an original score by Shaiman. There will also be dance numbers, including one which takes place on the streets of London, set to the new song "Trip a Little Light Fantastic".
Will there be animated sequences?
The film features several sequences that, much like the original's "Jolly Holiday" segment, place live actors into an animated world. One sequence will see Mary and the children dive into a bathtub and arrive in an underwater world, while another has them jump into a Royal Doulton bowl.
When is the film released?
Mary Poppins Returns will be released in UK cinemas on 21 December.